Benefits Of Round Rubber Flanges
Posted by Admin on February, 15, 2021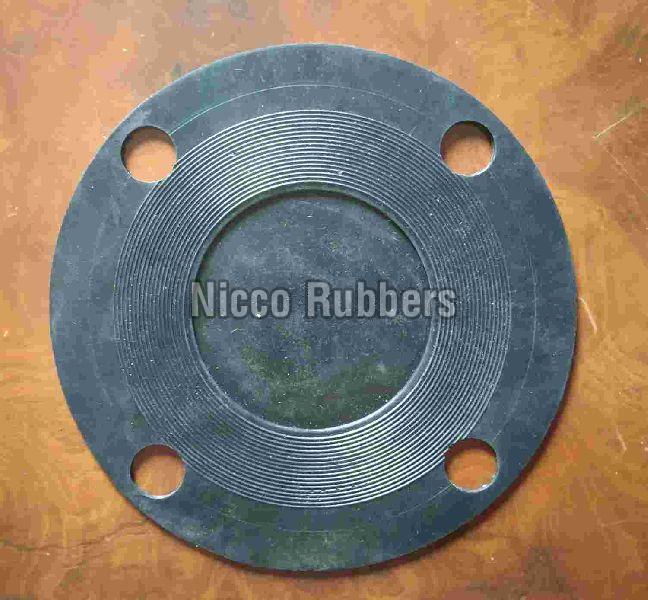 Round rubber flanges is a mechanical seal that is used to prevent leakage of liquid or gases. These round rubber flanges are less flexible and are heavier. These rubber flanges are critical components used in a fluid flowing system. The primary function of round rubber flanges is to seal the irregularities in the machines. These are also used to prevent leakage from such flange. There are three types of flanges such as metallic, Non-metallic, and composite. Rubber flanges are the best choice for industrial uses that can bear any temperature and also keeps the machine damage-free.

High Durability
These rubber flanges are highly durable and have a longer shelf life. These rubber flanges are used in rubber industries. With the use of the latest technology, Round Rubber Flanges Manufacturer is using optimum quality and manufacturing high-quality products.

Excellent quality
These round rubber flanges are an excellent economical product and are available with seamless finishing for the customers. Materials used as raw materials for manufacturing are purchased from the certified vendors and the final product is sold to the suppliers. These rubber flanges reduce the risk of damages and it has all-round physical properties.

High Finishing
Due to its high finishing, round rubber flanges are widely used in small and big industries and various countries. These rubber flanges are highly durable and are highly reliable for customers. These rubber flanges are manufactured using high-quality raw material and have good finishing to prevent leakage.

Economical rates
These round rubber flanges are available at economical prices. These rubber flanges are available in various sizes with 5-10 mm thickness and it is mainly used for industrial production. It is usually available in grey color.

Rust-free
Round rubber flanges are rust-free and are durable. These are used in various industries. These are available in bulk and retail quantities. Various Round Rubber Flanges Manufacturers provide polished and finished quality of rubber flanges at economical rates in the online as well as offline market.

Easy to Handle
These rubber flanges are easy to handle and can be transferred easily from one place to the other. Due to its features, it has a huge demand in various industries such as Textile, fire fighting industries, chemical industries, etc.

These rubber gaskets are mechanical seal and it completes the space between two surfaces. By keeping out dust, water out of machinery to run for a longer period and can generate more revenue for the organization. Usage of round rubber flanges will also reduce the risk of damage. It is a resilient material that can bear heavy temperature and also prevents corrosion. These round rubber flanges are flexible, waterproof, and weather resistant. Round rubber flanges are durable, easy to handle, rust-free, and economical makes them useful in various industries. These are used for preventing leakage of fluid and it is best to the source of preventing liquids from the resources. Therefore it has a huge demand for such products and is widely used in the country and various industries. These are manufactured using the latest technology and quality is maintained by the manufacturers. Hence, Round Rubber Flanges Manufacturers can sell the product at pocket-friendly prices.
This entry was posted on February, 15, 2021 at 13 : 21 pm and is filed under Rubber Flanges. You can follow any responses to this entry through the RSS 2.0 feed. You can leave a response from your own site.